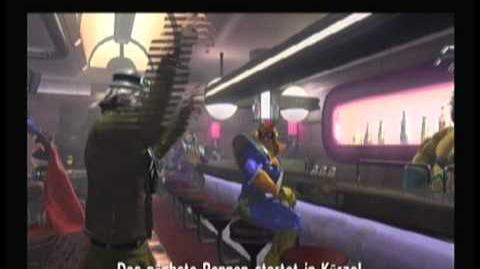 Dolcab's is a restaurant on the outskirts of Port Town, where the desert begins. It appears in F-Zero GX in the Story Mode. This is where the F-Zero pilots meet regularly for dinner, billiards, coin flipping, arm wrestling, and arcade games after the race. The restaurant seems to be run by Dr. Clash.
Ad blocker interference detected!
Wikia is a free-to-use site that makes money from advertising. We have a modified experience for viewers using ad blockers

Wikia is not accessible if you've made further modifications. Remove the custom ad blocker rule(s) and the page will load as expected.