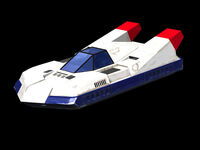 Pilot: Rick Wheeler
The Dragon Bird is among the newest of the F-Zero machines. It has all of the Galaxy Police's newest and utmost technology of 2201. The result is a perfectly balanced machine that is above average in all three categories but does not excel in any. With all of those new details, the machine is very easy to handle, but it also has the potential to handle the skilled techniques applied by the best pilots. Given this, it has among the best stats in the F-Zero series, even compared to the likes of the Blue Falcon. It is also the best Jet in the game because how balanced it is.
Statistics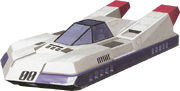 Number: 00
Creator: Dr. Clash
Weight: 1850kg
Body: B
Boost: B
Grip: B
Ad blocker interference detected!
Wikia is a free-to-use site that makes money from advertising. We have a modified experience for viewers using ad blockers

Wikia is not accessible if you've made further modifications. Remove the custom ad blocker rule(s) and the page will load as expected.