Home
Talk

8
266pages on
this wiki
About the wiki
F-Zero Wiki is a community that aims to create the best resource for F-Zero. The F-Zero franchise are a series of futuristic racing games primarily developed by Nintendo's EAD division. Pilots race on circuits inside plasma-powered hovercars in an intergalactic Grand Prix at speeds that can exceed hundreds or even thousands of kilometers per hour. This series is more difficult and fast paced from you usual Mario Kart.
Featured article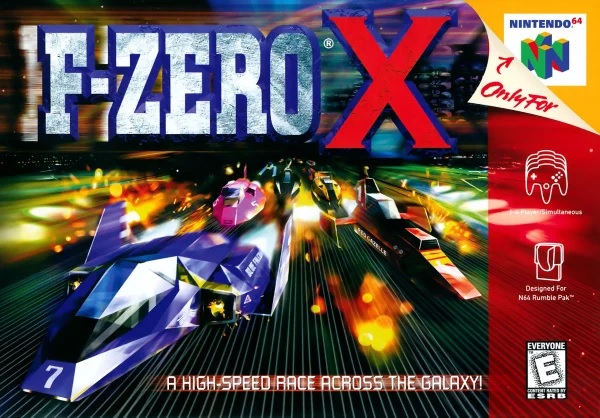 F-Zero X is a futuristic racing video game for the Nintendo 64 console. Developed by Nintendo's EAD division, it was released in Japan, Europe and North America, in 1998. F-Zero X has been re-released on the Wii Virtual Console in Japan, in Europe as the 100th VC title, and in North America, in 2007. When the game was later developed and released for the iQue Player in China in 2004, it became the first and only title of the series to feature online multiplayer, as 2000, an expansion of the game was exclusively released in Japan providing numerous extra features not in the original game..
Read more on F-Zero X
Games




Background

In other series
Helping out
Not sure where to start?