About the wiki
F-Zero Wiki is a community that aims to create the best resource for F-Zero. The F-Zero franchise are a series of futuristic racing games primarily developed by Nintendo's EAD division. Pilots race on circuits inside plasma-powered hovercars in an Intergalactic Grand Prix at speeds that can exceed hundreds or even thousands of kilometers per hour. This series is more difficult and fast paced from you usual Mario Kart.
Featured Article
Dr. Stewart (ドクター スチュワート, Dr. Stewart?), sometimes referred to as Dr. Robert Stewart, was a licensed medical doctor and charismatic surgeon with legendary surgical skills. However, he was given the opportunity to become a F-Zero pilot due to the death of his father. In the game F-Zero GX, he is 42 and his fathers' name was Professor Kevin Stewart - the original owner and creator of Dr. Stewart's F-Zero vehicle, the Golden Fox.
Read more on Dr. Stewart
Contents
Games




Background

In other series
Need Help?
If you need help you should speak to one of our admins who can help you in no time with setting up an account, creating a page, blog, or fourm, or getting onto chat. They can also help with banning people, fixing edits, deleting pages, or correcting anything.
If you're brand new make some edits to your user page to tell them what you like and who you are.
Plese do not liter the wiki with false or unknown Information.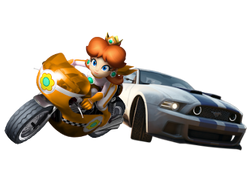 Vehicular Games
Go to these sites for info or for help with your own wiki!
Asphalt • Burnout • Choro Q • The Crew • Driver • F-Zero • Forza Motorsport • Gran Turismo • Mario Kart • Need for Speed • Rocket League • Twisted Metal • Wipeout
Want your community included? See how!

Ad blocker interference detected!
Wikia is a free-to-use site that makes money from advertising. We have a modified experience for viewers using ad blockers

Wikia is not accessible if you've made further modifications. Remove the custom ad blocker rule(s) and the page will load as expected.